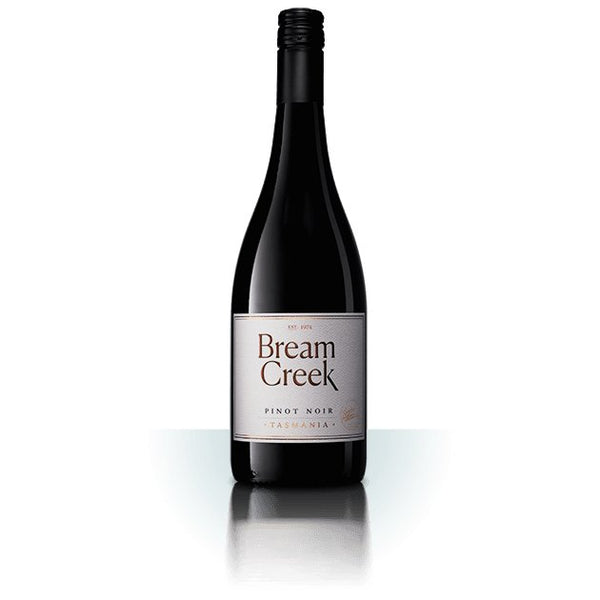 Dive into the exquisite experience of the Bream Creek Pinot Noir 2022, a wine that embodies the purity and elegance of Tasmania's esteemed terroirs. Cultivated in one of the state's most historic vineyards, this Pinot Noir is a tribute to meticulous craftsmanship and the vineyard's profound legacy.
Tasting Journey: Begin your sensory exploration with a delightful aromatic nose of dark cherry, spiced plum, and a tender hint of cocoa. As you venture further, the palate unveils a captivating intensity, weaving together notes of black and spiced red cherries kissed by subtle, warming cooking spices.
Vineyard's Essence: Harvested from vines tenderly cared for through hand-pruning and vertical-shoot positioning, each grape captures the vineyard's passion and dedication. Blessed by the gentle maritime breezes and the vineyard's strategic location, this Pinot Noir is a reflection of optimal ripening conditions and the art of cool-climate winemaking.
Culinary Harmony: With its graceful tannins and resonant finish, this wine is a versatile companion to a spectrum of dishes, shining especially bright when paired with the exotic flavours of wallaby fillets accompanied by a lush mushroom XO sauce or the creamy indulgence of washed rind cheeses.
Embark on a memorable tasting adventure with the Bream Creek Pinot Noir 2022, and savor the nuanced artistry of Tasmanian winemaking at its finest.